Some time ago, we checked
Mollie Katzen's
cookbook for children, Salad People out of the library.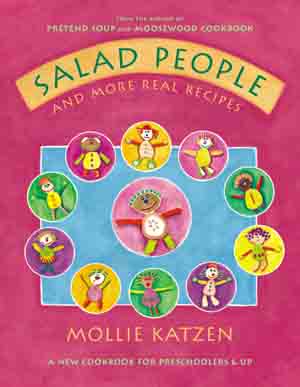 Aleks loved to read it at bedtime. Eventually, we got around to trying out some of the recipes. We especially love Tiny Tacos and the headlining recipe, Salad People. On Thursday, Aleks wanted Salad People for lunch, so we made some.
I thought Aleks' looked scary or angry, but he insists it was just silly.
Mama put Bastian's together for him.
The best part of each recipe in the book is the last step of every recipe is, "EAT!"
So they ate!